Welcome to
The best company supplies and exports high-quality Vietnam fruits worldwide.
If you are a distributor and you are looking for fruit products from the tropics, especially tropical fruits from Viet Nam, you have come to the right place.
Welcome to Theon Ocefarm!
Theon Ocefarm was founded in 2008 and is one of Vietnam's leading and most reputable fruit exporters. We specialize in providing high-quality Vietnamese fresh and frozen fruit products. With the desire to bring the best fruit products to customers around the world. Our products are carefully selected at all stages to ensure the products reaching customers always maintain the highest nutrition and freshness.
Theon Ocefarm always strives to become a reputable and top-quality supply partner. We aim to make customer satisfaction our success.
We are very happy that you are interested in our products. We hope to connect and cooperate with you in the very near future.
Thanks for visiting.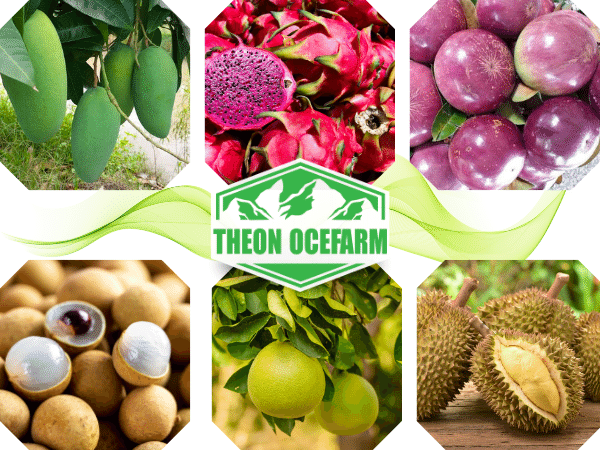 Our Products
Head Office
Address: Floor 2, Rosana Building, 60 Nguyen Dinh Chieu Str, Da Kao Ward, Dist.1, Ho Chi Minh City
Copyright © 2023 Theon Ocefarm All Rights Reserved.